Undergang - Adrig I Livet Special Edition Cassette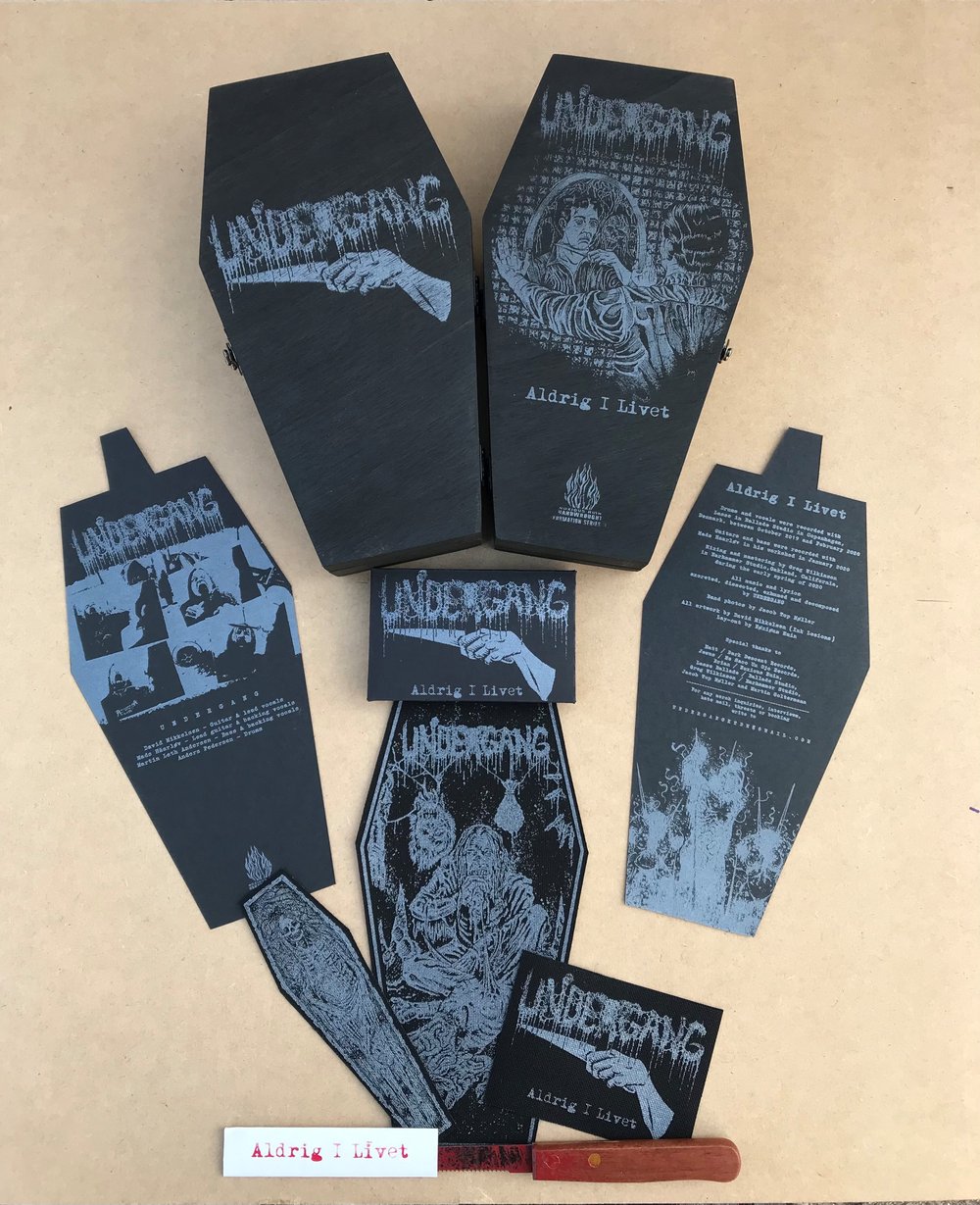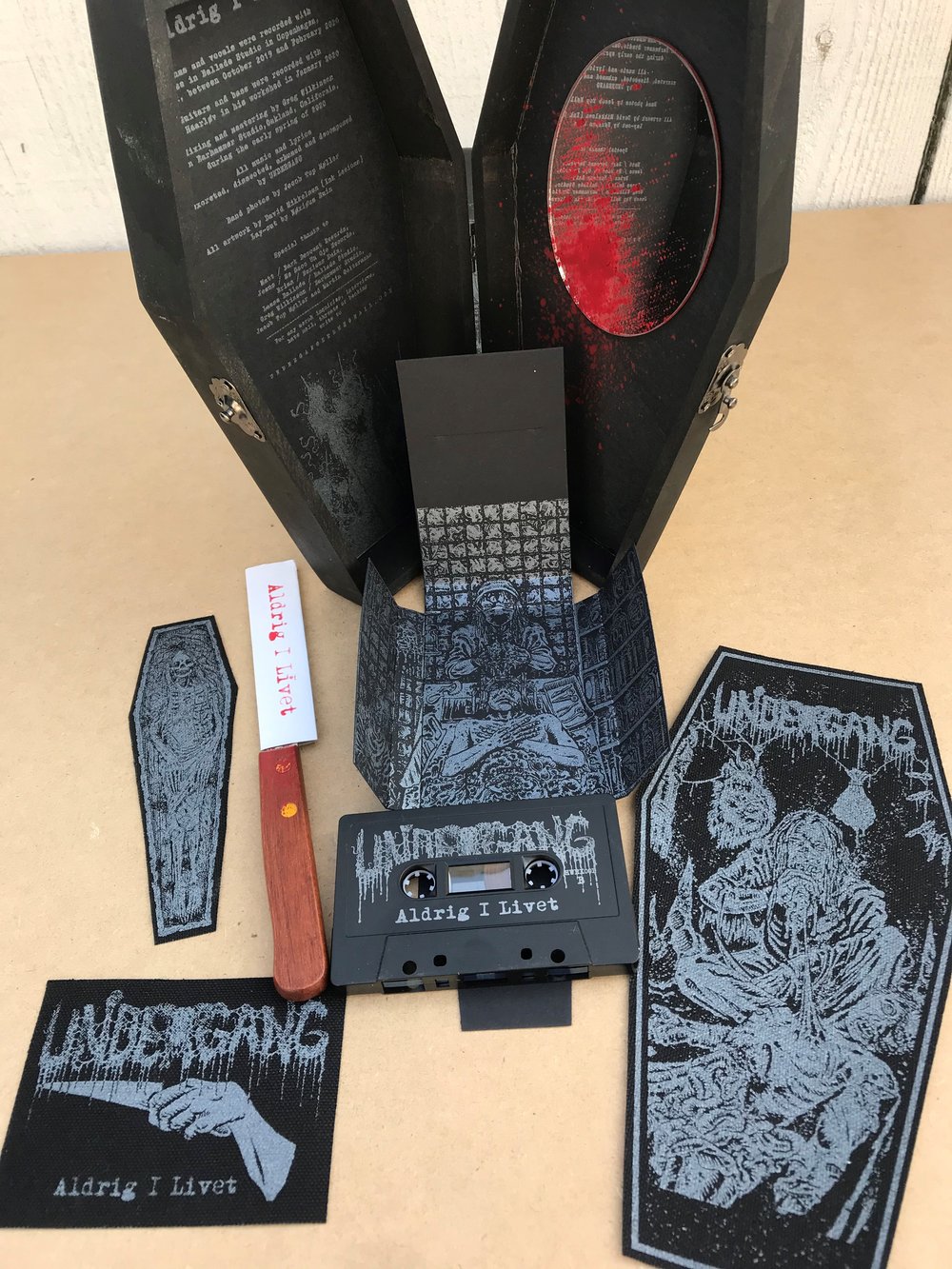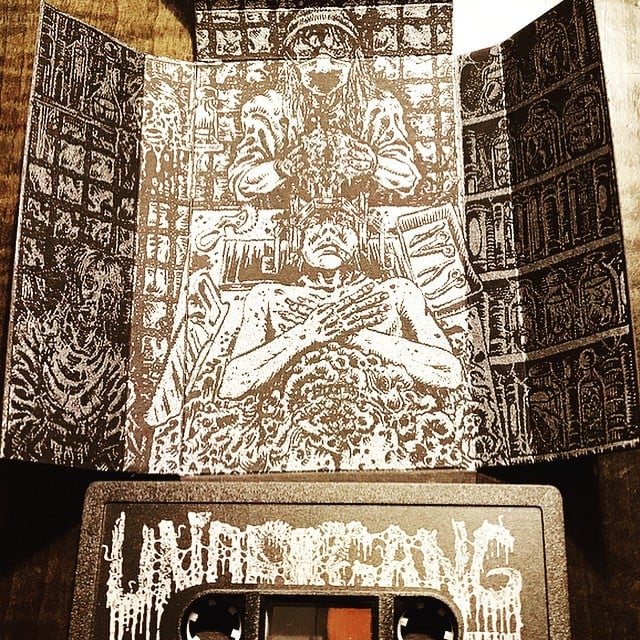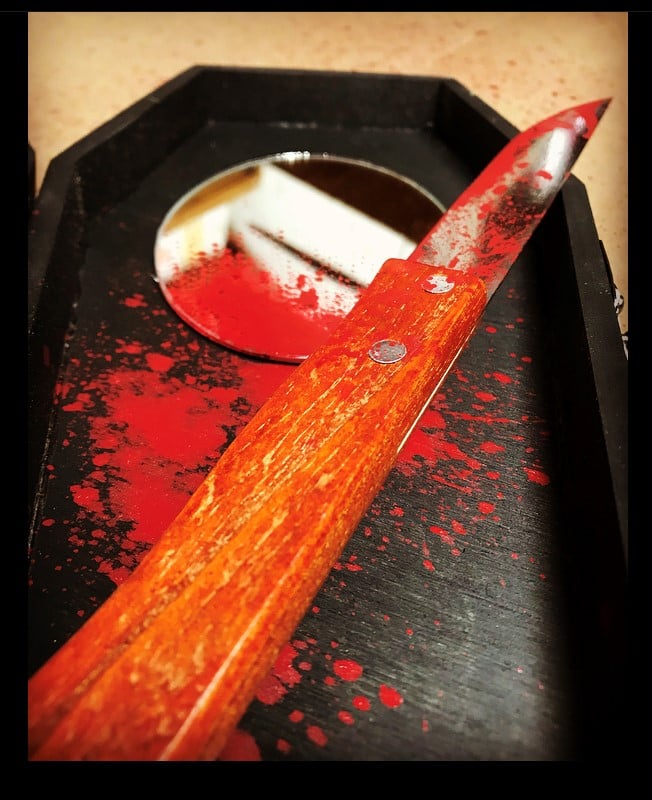 *****PLEASE READ BEFORE ORDERING*****
1 PER CUSTOMER, if you order more than one- your order will be canceled and you get nothing. Discogs/eBay flippers will be hunted, incapacitated and fed to the pigs
INTERNATIONAL CUSTOMERS:
Although this box set is for sale and can be shipped worldwide, there is a concern This set comes with a real knife (you know, steel/wood etc) and most countries across the world DO NOT allow weapons of any kind to be imported (the knife is 8 inches total length with the blade being 4 inches) If you plan on ordering this from outside the USA, you must do one of two things- have it shipped WITHOUT the knife or, sign a waiver saying you allow me to ship the knife included and take the risk of it not getting through customs in your country. If the second option is your choice, there will be no refunds...BUY AT YOUR OWN RISK. When paying with paypal, you must state in the notes- "ship without knife" or "I give permission for Noxious Ruin to ship the knife. I understand this is at my own risk and there will be no refunds" IF YOU ORDER THIS FROM OUTSIDE THE USA AND DOESN'T INCLUDE ONE OF THESE STATEMENTS, YOUR ORDER WILL BE CANCELED.
NOXIOUS RUIN HANDROUGHT Exhumation Series 01
UNDERGANG - Aldrig I Livet cassette special edition
The Danish kings of death return with their 5th LP and man, it's a doozy.
NR Handwrought has made a special version with the blessing of the band and their labels Dark Descent and Me Saco Un Ojo. Here are the details:
The set includes a handmade, stained and screen printed wood coffin box with black metal hardware, pro-made cassette of Adrig I Livet with a double sided, screen printed heavy cardstock case, Double sided, screen printed insert, 3 screen printed canvas patches and a bloody knife (in case your demons call).
These sets have MANY hours of love and labor poured into them as a tribute to the greatest band of the last 10-12 years
There are 50 copies of this release total, and only 40 will be for sale to the public